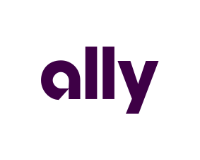 Doing it Right is the core of who we are. We're making banking smarter and simpler while serving our communities. We value and encourage the mantra of working better together. Our commitment to our customers has been at the core of who we are for 100 years, this includes connecting with our communities.
---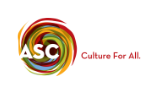 We serve as the designated "Office of Cultural Resources" for the City of Charlotte, Mecklenburg County and six suburban towns by providing advocacy, cultural education programs, cultural planning, fundraising, grant making, public art and workshops and trainings for the cultural community.
---
Atrium Health is a nationally recognized leader in shaping health outcomes through innovative research, education and compassionate patient care. Based in Charlotte, North Carolina, Atrium Health we are an integrated, nonprofit health system with more than 70,000 teammates serving patients at 38 hospitals and more than 1,400 care locations.
---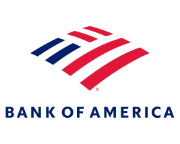 At Bank of America, we have a clear purpose to help make financial lives better through the power of every connection. We fulfill this purpose through a strategy of responsible growth, which includes a focus on environmental, social and governance leadership.
---
Charlotte's Landing

We are located on the A Concourse at Charlotte Douglas International Airport, between gates for Delta Airlines. We offer newspapers and a variety of books and magazines, as well as plenty of food and gift items as you are departing from Charlotte.
---

The Chun Group includes Ki-Hyun Chun, PH.D, CPA, a full service accounting firm that offers tax planning, accounting, bookkeeping and consulting services, The Asian Herald newspaper, and The Asian Herald Library.
---

For more than 165 years, Corning has combined its unparalleled expertise in glass science, ceramics science, and optical physics with deep manufacturing and engineering capabilities to develop life-changing innovations and products.
---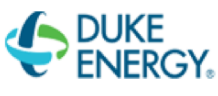 We are one of the largest electric power holding companies in the United States, supplying and delivering electricity to approximately 7.4 million U.S. customers.
---
160 years strong.
We put our experience to work to earn your trust - our financial stability, our innovative strategies, our abiding commitment to meet you where you are - continuing a tradition of service we've honored for 160 years.
---

Food Lion, based in Salisbury, N.C., since 1957, operates more than 1,100 grocery stores in 10 Southeastern and Mid-Atlantic states. Our company proudly employs more than 63,000 associates and serves approximately 10 million customers a week.
---

GreerWalker LLP is a CPA firm providing tax, assurance, accounting, and advisory services focused on the needs of privately held middle market companies, owners and individuals. From our offices in North and South Carolina, we provide specialized expertise across a varied spectrum of industries and market segments.
---

Over the last 50 years the Arts Council's journey to fulfill our mandate of arts for all citizens has not only created innovated programs in education, economic growth and cultural enrichment but has allowed us to amass a variety of resources developed by staff and national experts for anyone interested in learning about the arts in North Carolina.
---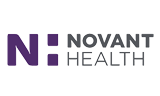 We are an integrated system of physician practices, hospitals, outpatient centers, and more – each element committed to delivering a remarkable healthcare experience for you and your family. Novant Health is with you every step of the way on your journey to health and wellness.
---

Port City Club is a uniquely designed 13,500 sq. ft. waterfront restaurant located on beautiful Lake Norman, the largest man-made lake, known as the "Inland Sea." Each of the rooms has a view of the lake and was designed to be bright, cheerful, and reflect a casual yet classy atmosphere.
---

Red Bowl: Asian Bistro has been dedicated to offering a memorable and relaxing dining experience since it opened its doors in 2004. Located in the beautiful city of Charlotte, North Carolina, Red Bowl: Asian Bistro is a purveyor of classic Asian dishes.
---

Our enduring vision is to help our customers succeed financially. That is supported by our five values, which articulate what's most important to us. Our six goals clearly state our aspirations and help prioritize our areas of focus.
---
Top