History of the AMDF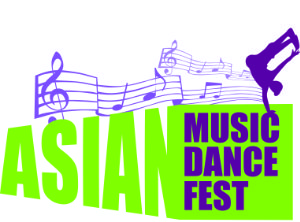 Now in its third year, the Asian Music and Dance Fest is a competitive showcase of Asian talents, open to Asian Americans of all ages. It encompasses all categories of the performing arts: traditional and contemporary vocal and instrumental music performances and folk and modern dance.
Asian Music & Dance Fest Winners:
2018: Cammy Jiang, dance (Chinese heritage)
2017: Christian Antonio, vocal solo, ukelele (Filipino heritage)
2016: Evan Xie, piano solo (Chinese heritage)
In 2003, Dr. Eumelia Nini Bautista de Garcia founded the Miss Asian Festival for candidates from 16 to 24 years old to help make them aware of their cultural identity, and to discover and love their cultural heritage.
In 2011, the event expanded as the Miss Asia Carolinas, and also included those younger than 16 or older than 24 years to participate as representatives of the countries. Miss Asian Carolinas is currently on hiatus.
Dr.Nini then launched the Asian Music & Dance Fest to showcase and recognize the talents of Asian Americans of all ages and genders. Participants can perform as soloists or in a group with vocals, musical instruments, or dance.
Miss Asia Carolinas Winners:
2013: Nupur Charyalu (Indian heritage)
2012: Monique Tuzon (Filipina heritage)
2011: Genevieve Cordery (Filipina heritage)
Miss Asian Festival Winners:
2010: Leslie Esparagoza (Filipina heritage)
2009: Athidi Guthikonda (Indian heritage)
2008: Joanna Miranda (Filipina heritage)
2007: Grace Whitt (Filipina heritage)
2006: Jackie Fallar (Filipina heritage)
2005: Emily Supil (Filipina heritage)
2004: Bao Tran Le (Vietnamese heritage)
2003: Michelle Pak (Korean heritage)
2018 Participants
Hmong Group Dance, Ntuj E Me Leej Ntxhais, Group Tub Ntxhais Paj Tawg Tshaib
Chinese Group Dance, Hip-hop/Jazz: "Burning Up"
Pacific Arts Troupe
Filipino Folk Songs on the Angklung, Eskuwelahang Munti faculty, students, and friends
Indonesian Group Dance, Jaipong Modern Dance, "Toka Toka", Spotlight Studio of Maryland
Chinese Dance Solo, Pacific Arts Troupe
Indian Group Dance, Indian Little Pearls, Nritta Dance from Bharatanatyam
Asian Mix Group Dance, Krush Krew
Indian Group Dance, "Siriri batasai ma"
Chinese Dance, " Pas de Deux"
Indian Group Dance, "Sansarik bajar ma"
Top